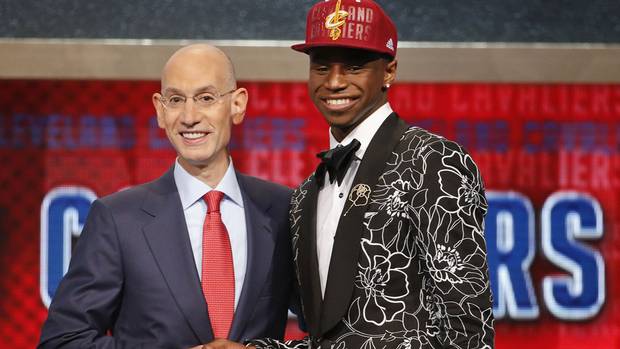 Wiggins Makes it Back to Back for Canada – 2014 #1 NBA Draft
Andrew Wiggins has done it.
The Cleveland Cavaliers selected the Vaughan, Ontario product with the #1 overall pick.
After several months of hype around the number one selection, Cleveland made a good decision, says North Pole Hoops National Scout Tariq Sbiet.
During his press conference, the former Kansas Jayhawk was glowing–credit his sharp blazer and ability to handle media.
"Going to high school and college, the opportunity and possibility of going No. 1 came into talk, and now I accomplished that, so it's just a crazy feeling right now," Wiggins told media in Brooklyn. "I don't even know how I feel. It doesn't even feel real right now."
Wiggins was one of four Canadians selected on draft night — Nik Stauskas (#8/ Sacramento), Tyler Ennis (#18 Phoenix Suns) & Dwight Powell (#45 Charlotte Hornets, traded to Cavaliers).