@NorthPoleHoops Top 25 National HS Team Rankings – Playoffs Looming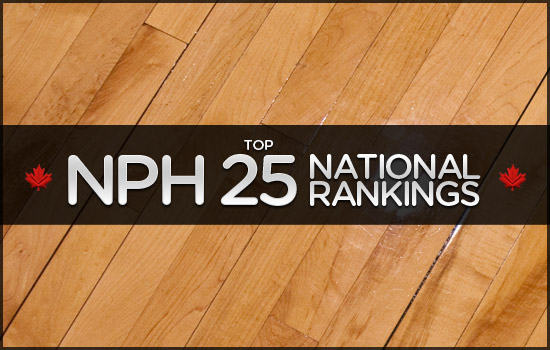 We enter a decisive period in the high school season, as regional playoffs are right around the corner.
But first, there are major tournaments taking place across the country, that include The 43rd Silver Fox in Hamilton, Sheridan Cup in Brampton, Dairy Town Classic in New Brunswick, and looking ahead  into next weekend, the Western Canada tournament takes place in Kelowna.
Henry Carr Rolls Over British Columbia Competition
From the last release of the #NPHTop25 we have received great insight on the national level, as NPH #2-ranked Henry Carr travelled to BC for the Snow Ball Classic and rolled over the competition against three top-10 British Columbia teams. That being said, Carr did not get the chance to take on any of the Top 5 calibre teams, included in the #NPHTop25.
Walnut Grove Plummet
Defending BC provincial champion Walnut Grove and former NPH Top 10 member lost two games at the Vancouver College Emerald Tournament, more than they have all season. The Gators' success depends heavily on star guard Jadon Cohee (Seattle Commit), who hasn't been at 100% health. Grove saw the biggest drop in the #NPHTop25.
Pine Ridge Shoots Up
The Pumas had their biggest showing of the year en route to capturing the Mother Teresa Invitational–defeating Eastern Commerce, Thornlea & J.C Richardson in the process, all currently #NPHTop25 members.
Prince Andrew Climbs 
Out East, Prince Andrew defeated previous NPH #17-ranked Auburn not once, but twice 84-77 & 86-82, which was followed by a 20-point loss to Atlantic Canada's top dog Citadel. 
Notre Dame Knights Surging
The Brampton squad has quietly put together a very strong season, behind the shadows of perennial powers D'Youville and Campion–the Knights have a talented roster, plus several quality victories–their biggest one coming against NPH #7-ranked Campion 49-48 in league play.
Peel region is loaded this year as evidenced by four teams in the #NPHTop25–it won't be a cake walk into OFSAA for any one.
Thornlea Cracks #NPHTop25
The Thunder have been on the outside looking in through the first half of the season. After consistently pushing top teams to the limit (Vaughan 61-57 2OT, Pine Ridge 65-64 OT), Thornlea has been unable to get over the hump. However when looking at their full resume, all their losses have come against worthy opponents (Top 25 teams), with victories against #7 Campion & #10 Pine Ridge.
Alberta Showdown Coming Up
Bishop O'Leary will take on Harry Ainlay on February 4…something's gotta give.
@NorthPoleHoops Top 25 National Rankings
Father Goetz (Mississauga, ON)

Notre Dame (Brampton, ON)

Leboldus (Regina, SK)

Thornlea (Thornhill, ON)
Honourable Mentions
Pope John Paul II (Scarborough, ON)
Cardinal Newman (Hamilton, ON)
Ascension (Mississauga, ON)
Sardis Falcons (BC)
Kennebecasis (Quispamsis, NB)
Charlotteown Rural (PEI)
Bishop McNally (Calgary, AB)
Bev Facey (Edmonton, AB)
Prince Andrew (Dartmouth, NS)
Nelson (Burlington, ON)