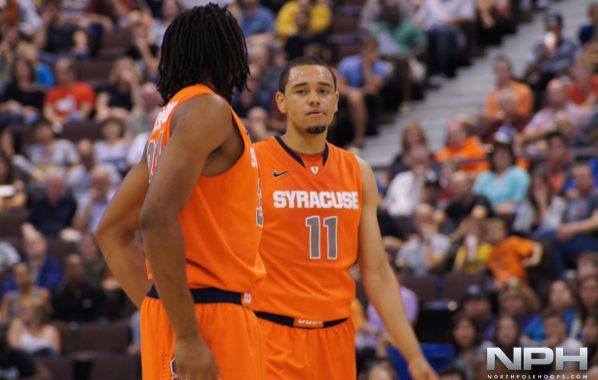 Tyler Ennis, Syracuse Freshman PG – Smooth Spin Move & Finish VS Carleton
Tyler Ennis, Canadian Freshman Point Guard at Syracuse is as smooth as they come. In pre-season action against Carleton University on Canadian soil, Ennis avoids defender, attacks baseline and finishes the and-1 play.
Ennis was NPH #2-ranked Canadian prospect in the class of 2013, behind only Andrew Wiggins.
Expect a MAJOR year from Tyler Ennis as he will steer the ship for Coach Jim Boeheim and the Orange.
[youtube]wCAF9HnW1uc[/youtube]