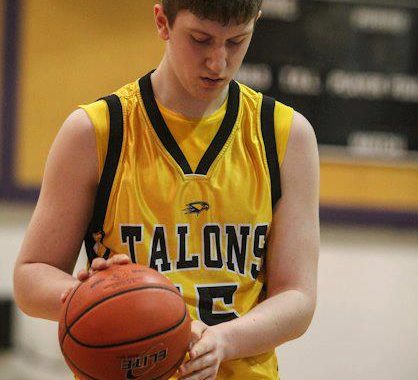 Gleneagle Upsets Kitsilano…Vartan Tanielian Leads WRCA at Legal Beagle
Port Coquitlam, BC — With five of the top ten teams in the province in action we had hoped the 24th Annual Legal Beagle Invitational would help to clarify the BC Boys AAA picture. Instead, after day one, we're left with more questions than answers. Let's take a look at some of the results from the first day of action.
Gleneagle 72 – #1 Kitsilano 67
The game of the day was unranked Gleneagle taking down previously undefeated, and #1 ranked Kitsilano, 72-67. This was definitely an upset, but to say Gleneagle came out of nowhere to do it isn't exactly true. The Talons knocked off preseason #1 Walnut Grove in November, but have lost — and lost big — to ranked opponents since then. WJ Mouat beat them by 20, Walnut Grove took the rematch by 42, and they were down by more than 20 before eventually falling to Tamanawis by 12 points.
Gleneagle is a young team – they start four grade elevens and only have three seniors on the roster – and they rely heavily on the three, but the team that beat Kits on Thursday looked nothing like the team that lost to Tamanawis just one week ago. 6-9 2014 forward Grant Galbraith scored all of nine points in the first half, and held Kits big man Luka Zaharijevic in check for most of the game. Kits head coach Randy Coutts told NPH after the game that it was a combination of factors that led to Zaharijevic's quiet game.
"They did a good job of fronting him and denying him the ball," Coutts said. "We couldn't get the ball inside to him, but even when we did, he was real tentative with it."
Coach Coutts also noted that many players on the team were battling illness and that they were playing without key reserves Stefan Sokic and Jonathan Kongbo. The 6-5 Sokic was especially missed.
"He's a key factor on this team," Coutts said. "He can shoot the ball, he plays good defense, and he's got good size. We missed him."
Even though Kits lack of energy was clear throughout the game, Coach Coutts refused to make any excuses. "All the credit to Gleneagle, they stepped up and played a great game, and we didn't."
Gleneagle will take on White Rock Christian in tonight's semi-final, and it will be interesting to see how they match up against a disciplined and aggressive Warriors squad.
#4 White Rock Christian Academy 88 – Pitt Meadows 65
The Warriors got off to a hot start, turning Pitt over and getting out in transition for easy buckets, and never looked back. The game was never in doubt as White Rock led 27-10 after one quarter and had a 30 point lead at the half. Vartan Tanielian (6-4 2013) led the way for the White Rock with 33 points, while Tyus Allen (6-0 2013) added 21 and Matt Perrin (5-10 2013) chipped in with 17 off the bench.
Although Pitt Meadows came out flat to start the game, they looked like a completely different team in the second half, and if they can play with that level of urgency for 40 minutes they could give a lot of teams trouble. 6-8 2013 big man Jordan Rich led the way with 17 points and guard Sebastien Marshall (6-3 2013) added 15.
White Rock has been solid in the early part of the season picking up wins against St. Georges, Sardis, and Vancouver College along the way. However, they have struggled against the top teams, dropping two games to Kits and a recent home game to Tamanawis.
The Warriors, despite their two most obvious flaws: a lack of both size and a consistent outside threat, are still a very strong team. They play unselfish and patient basketball, crash the offensive glass relentlessly, and their interior passing is a thing of beauty. White Rock is still searching for a signature win in the early season, and they may have a chance to get it this weekend.
Other Scores from Day One:
Terry Fox 63 – #9 Sardis 47
Terry Fox  Ravens: Jomari Reyes (5-8 2015) 19 points. Trevor Casey (6-4 2013) 15 points
Sardis Falcons: Eric Rogers (6-4 2014) 17 points, Hayden Lejeune (6-7, 2014) 12 points
#3 Walnut Grove 82 – #10 Vancouver College 56
Walnut Grove Gators: Paul Getz (6-4 2013) 20 points, Jadon Cohee (6-4 2014) 11 points
Vancouver College Fighting Irish (Stats Unavailable)