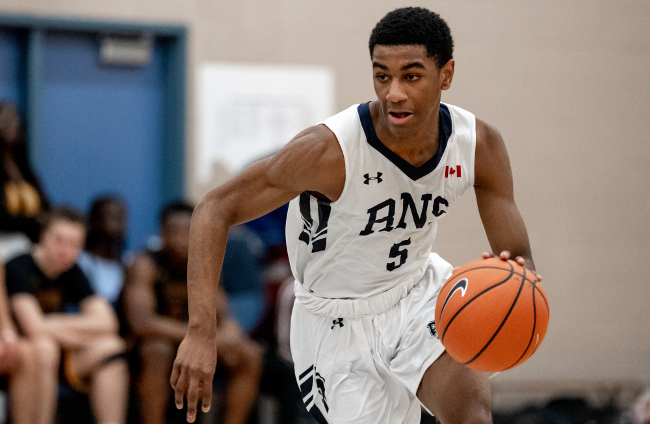 Kellen Tynes NPA MVP Candidate
Kellen Tynes is a class of 2020 PG that has set the National Preparatory Association on fire this season. Leading the league in both scoring and steals at 30 ppg and 5.9 spg he has Rothesay Netherwood School poised for a run at the title at NPA Nationals.
The last point guard to come out of Nova Scotia that was this potent as a play maker, defender and scorer was Lindell Wigginton of Iowa State, who is likely to be in the NBA Draft in 2019.
Tynes' is an assassin. His brain processes things very quickly, making him a super cerebral point guard. Many who have been following the National Preparatory Association have voiced their opinion on Tynes being a candidate for MVP.
RNS has two games left in Montreal, one of them being against the defending National Champion CTA. This is the ultimate test for Kellen Tynes.