National Preparatory Association Announces 3 Kings Prep as 12th Member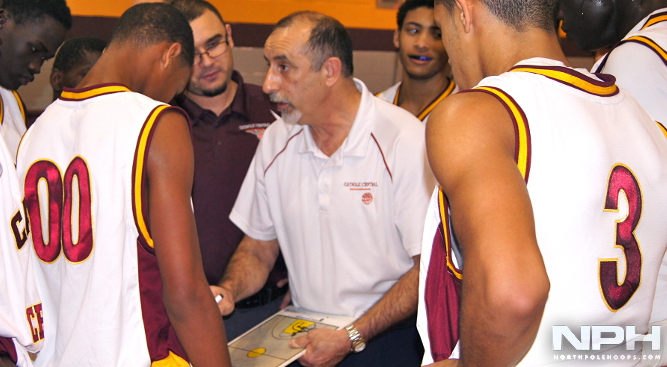 The National Preparatory Association is proud to announce its 12th and final member–3 Kings Prep out of Windsor, Ontario.
3 Kings Prep is spearheaded by Daniel Yeboah, Executive Director of the Beamax Youth Foundation. Beamax Youth Foundation started out of Yeboah's original basketball clubs, looking to focus on the problems his athletes were facing outside of the gym.
"We saw that although the focus was basketball, the athletes have a lot of issues going on, whether it be family issues, relationship issues, or even academic issues," says Yeboah.
"We realized that we need to address some of these larger issues, such as mental health, abuse, looking at youth that are involved with the law, and addressing those issues. By looking at those problems, it allows us to create a more sensitive program that allows us to tackle these issues head on."
The Head Coach of 3 Kings will be Peter Cusumano, an educator at Catholic Central and long-time coach with the comets. Coach Cus is a major part of the Windsor basketball landscape, and a proven winner within the region for over two decades, while sharing a similar ideology to Yeboah in helping provide guidance and mentorship for young student-athletes.
The Beamax Youth Foundation works hand in hand with 3 Kings Prep.
"With the Beamax Foundation, there's an opportunity to make an impact in the local community, we use athletics as a tool to encourage kids to stay physically fit, be active, and to further their education. Branching off to an elite basketball Prep program was just a natural evolution from a program that is community based and giving kids an opportunity to take basketball to the next level."
3 Kings Prep will be run out of Catholic Central High School, a secondary school in downtown Windsor. Yeboah says Catholic Central is a great fit for the program because of the diversity of the school, making it an easy transition for kids that are coming from different areas of Canada. 3 Kings has recruited talent from across Canada, with players hailing from Kitchener, the GTA, and as far as Manitoba and British Columbia.
The student-athletes will fulfil their academic requirements at Catholic Central, but will also be enrolled in Beamax's Thrive Program, which focuses on positioning young men to graduate high school, while learning mentorship and leadership skills.
On the hardwood, the team will be led by point guard Ezeoha Santiago, a standout, formerly at Oakville's Holy Trinity.
Forget what everyone else is doing just keep getting better everyday….

— Ezeoha Santiago (@ezeohasantiago) July 25, 2016
Santiago has also played with the Junior National Team out of Trinidad, and Yeboah expects the young man to take command.
"I think one of our big leaders will be Ezeoha," says Yeboah. "He will be the floor general for the squad this year."
Yeboah expects Santiago to dictate the pace of play for 3 Kings and keep composure will pushing the ball.
"I think people will see a very fast game, they are going to see a lot of ball movement, definitely looking to create a lot of entertainment. It will be really focused, but a really uptempo game," says Yeboah.
With the NPA Champion earning a spot on The Grind Session this upcoming season, 3 Kings Prep provides these young men with an opportunity to not only compete in Canada, but also to make a name for themselves South of the border.
"I think it's an amazing opportunity, basketball continues to grow in Canada, and I think the partnership that the NPA has with The Grind Session not only makes this program a National League, it also provides an opportunity for these kids to compete from coast to coast, and allow these players to see the end game and compete at the highest level."
–
3 Kings joins Mississauga's GTA Prep, London Basketball Academy, Saskatchewan's Athol Murray College of Notre Dame, British Columbia's B.C. Christian, New Brunswick's Rothesay Netherwood, Quebec's Thetford Academy, Toronto's St Mike's, TBA and Central Tech Prep, Ottawa's Topflight Academy and Sault Ste Marie's The Tech Academy Titans.
Welcome to the league–A Nation Inspired.
#GameSpeaks #NPA