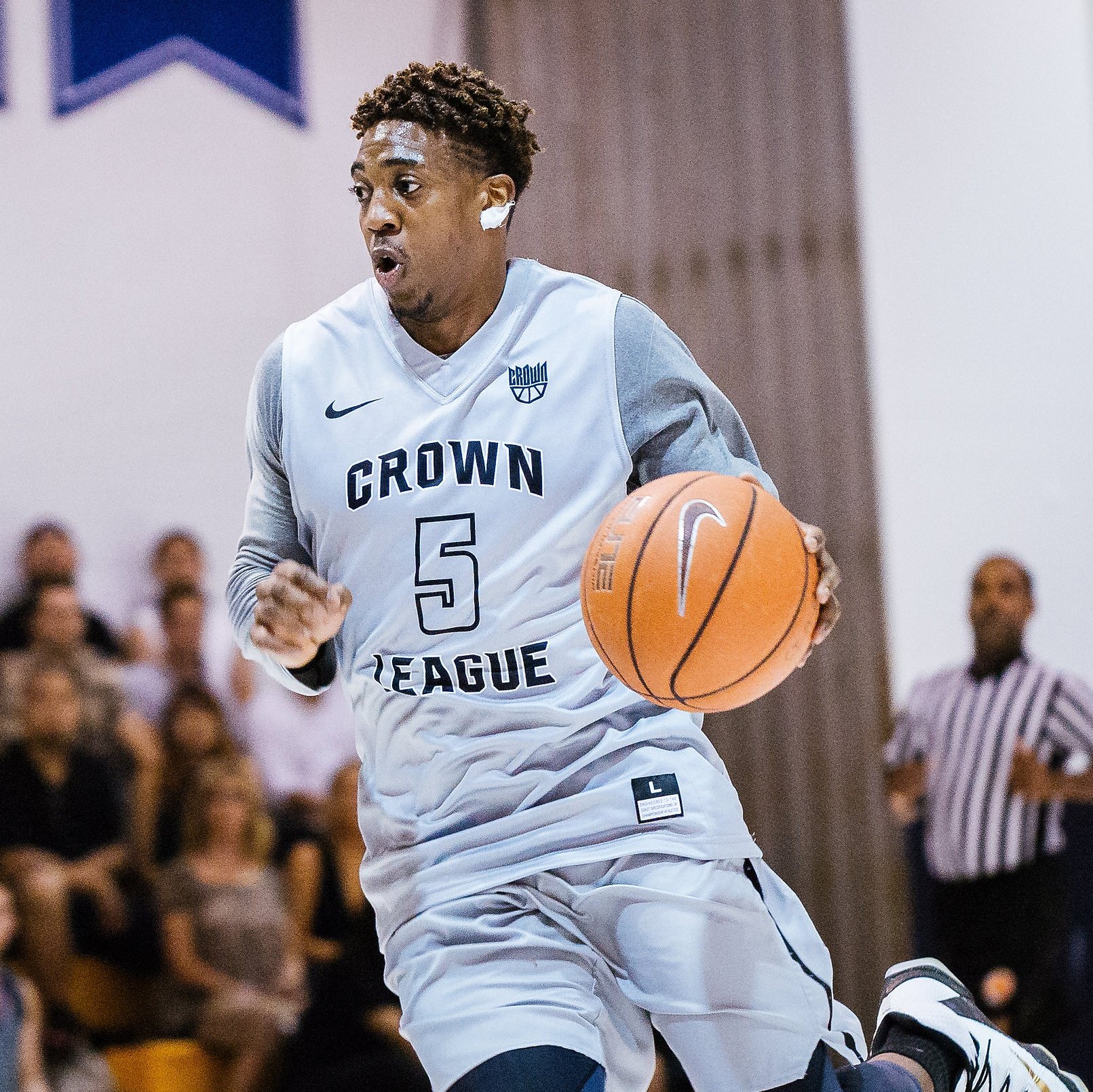 Team ACE tops Team M.A.D.E. in Nike Crown League finals
Team ACE took home the Nike Crown League Championship last night with a win over Team M.A.D.E. 68-63.
https://twitter.com/NikeToronto/status/764314901766549504
Daniel Mullings took home MVP honours with a triple double performance, adding 14 points, 10 rebounds, 10 assists and three steals in the winning effort. Tyrone Watson led Team ACE in scoring with 17 points, while Jevohn Shepherd led Team M.A.D.E. with 17.
Team ACE featured Myck Kabongo, fresh off his $2 million TBT win with Overseas Elite, who added 11 points, six rebounds, four assists and four steals. Team Canada member Junior Cadougan contributed 12 points and seven rebounds for Team M.A.D.E.
https://www.instagram.com/p/BJCSY-Hjic6/?taken-by=acesportent
The NIke Crown League is a combination of Professionals and high-level amateurs who put teams together to compete during the summer. The Crown League, which is run out of Toronto, has featured players like Bruno Caboclo, Joel Anthony, James Johnson, and Brady Heslip.
https://twitter.com/NikeToronto/status/764220104158556161
The Crown League is the Canadian version of the Pro-Am leagues across America, like the Drew League in L.A, and brings together players from various levels to compete and forge relationships on and off the court, all the while playing some high-level ball in front of the frenzied Toronto fan base that just couldn't get enough from the NBA.
"The Crown League is hands down the best Pro-Am Summer basketball in the country," said Tyrell Vernon, point guard of Team ACE. "The level of talent, the teams involved, the preparation, it's all top notch from various levels in Canada basketball."
"I think it's bringing guys together, in the summer you want to play in front of your community, because most of these guys aren't able to play professionally in front of their family. It also shows the young kids coming up something to look forward to."
https://www.instagram.com/p/BJDeRpQgh1B/