15U CNIT Rankings Released – The Champs Are Back, Tri-County Canada Ranked #1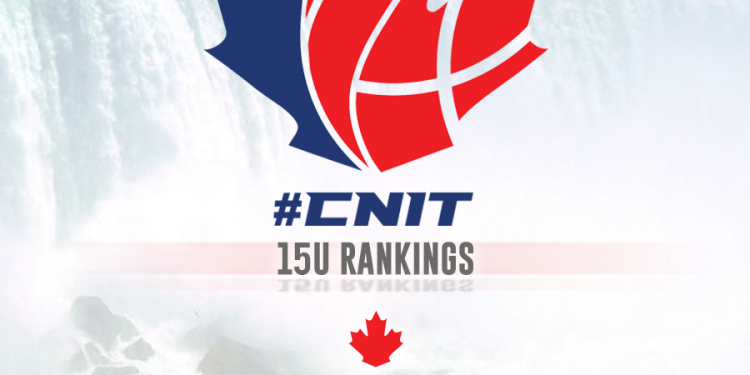 The 2015 CNIT champions return.
Representing Brantford, Ontario, Tri-County Canada brings an interesting group with guard play, size, high IQ, discipline, depth and high level coaching.
A year later, you can expect strong progress in all their player's bodies and skill sets. Tri-County Canada is lead by Cal Hager, Ethan Andrew, Brandon Aultman, however provide contributions from every angle, with different players stepping up each game.
[table id=18 /]
U-Play Canada Orange
This U-Play squad could have the most talent in the 15U division from top to bottom–Noah Wharton, Jaden Campbell, Thomas Chilton, Sydney Okeke, Joshua Noton, Malcolm Bailey, Avan Nava and it doesn't stop there.
Every player on this team is a contributor with ample skill set and physical tools to be an asset for Coach Wharton.
Brookwood Elite
Here is another championship contender based purely on talent–Brookwood Elite always comes correct, hungry for wins, competing with high level grit and energy. Damion Squire, Tyrese Samuel, Richard Kwakwah, Louis Schille.
U-Play Canada Blue
UPlay Blue will push the pace, and have the weapons to do so. If you're not careful, they will blow you out. The team has been tested against the best programs in America, and chemistry has been picking up. Will it be enough to claim the title?
Marcus Masters, David Penny, Milan Roknic, Ishan Khan, Isaiah Parkinson, Tre Edwards and the list goes on.
GTA Guardsmen 
Well coached, tough, structured group with good depth. The GTA Guardsmen return to CNIT following a 4th place finish last year. Bring contributions from across the board, with Jalen Mason and Tyler Sagl leading the way.
Peel Elite
Peel Elite is slowly but surely making a name out of Brampton, Ontario. After going undefeated in the CYBL's second division and winning the title comfortably, this squad is looking to test themselves against top-notch competition. Daniel Thompson, David Muenkat, Bishop Wyse and the crew carry a major chip on their shoulder, and they play like it.
Gators Elite
Denzel Cummins, Daniel Inkumsah, Daniel Tsipiris lead a returning crew of Gators to the CNIT. Not to be underestimated as they offer talent at every position.
Red Rush
Rush will back their name in style of play as they are a fast paced team, that will get into you defensively. Trenton Dias, Elijah Sullivan-Xavier, Justin Hernandez, Kevin Paul, Tyrell Wlliams.
Peoples 
This group has a never quit mentality, poised and hungry. Could surprise some teams at CNIT. Lead by Shamar Forbes, Thomas Yoon, Calum McKinnon.
Grassroots 
More info coming.
Niagara Selects
The Selects will have home court advantage and should bring in strong crowd support–Coach Etzio has been working the boys for months and should be prepared for battle. Tomas DiDomenico, Stefan Miljenovic, and Steve Lamay got the goods.
3WYA
Guard driven squad, that can rock with the best of them on the perimeter and will have to step up in that regard due to lack of size. Demeric Mercer, Lorenzo Downey, Adam Lambert, Kendall will lead the way.
Scarborough Blues
SBA enters the CNIT for the first time, and are definitely flying under the radar–this team has picked up quality victories over the year and can bang with the best of them. Time will tell how deep these boys can go.
Mississauga Monarchs
New developed squad, we will not know what to expect from the Monarchs. Time will tell. #GameSpeaks
BTB Elite
Amir Gholizadeh is an impact player for this squad and BTB Elite will go as far as he takes them; a 6`4 playmaking guard wit ha lot of promise.
Kingston Impact
This Kingston Impact team is highly spoken off within the region, saying it could be the most talented group out of Kingston, ON in a decade.