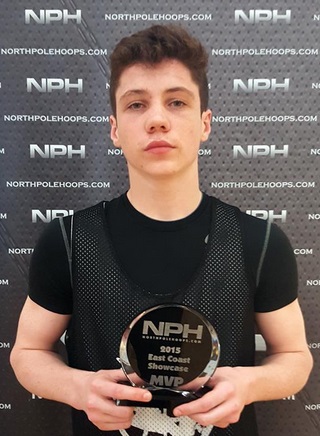 Jason Thompson Erupts for 63 and Triple Double in Newfoundland
Jason Thompson, a 2017 PG of Waterford Valley High School in St John's, Newfoundland went off for 63 points, 13 rebounds and 11 assists in the NLBA Tournament this past weekend, featuring 16 teams on the island.
If you've been following along, Thompson was the MVP of the 2015 East Coast NPH Showcase, who made it back-to-back from Newfoundland after Cole Long (UMBC commit) did it in 2014.
Thompson was Selected as tournament all-star after averaging 42 points, 9 rebounds, 7 assists.
The young lead guard will take the next step to test himself and compete in Toronto this summer.
In the meantime, expect Thompson to continue dominating on the Canadian East Coast.
–
The East Coast NPH Showcase will be back in Halifax, Nova Scotia March 25-27 at SMU. Visit Showcase.NorthPoleHoops.com  for more info.