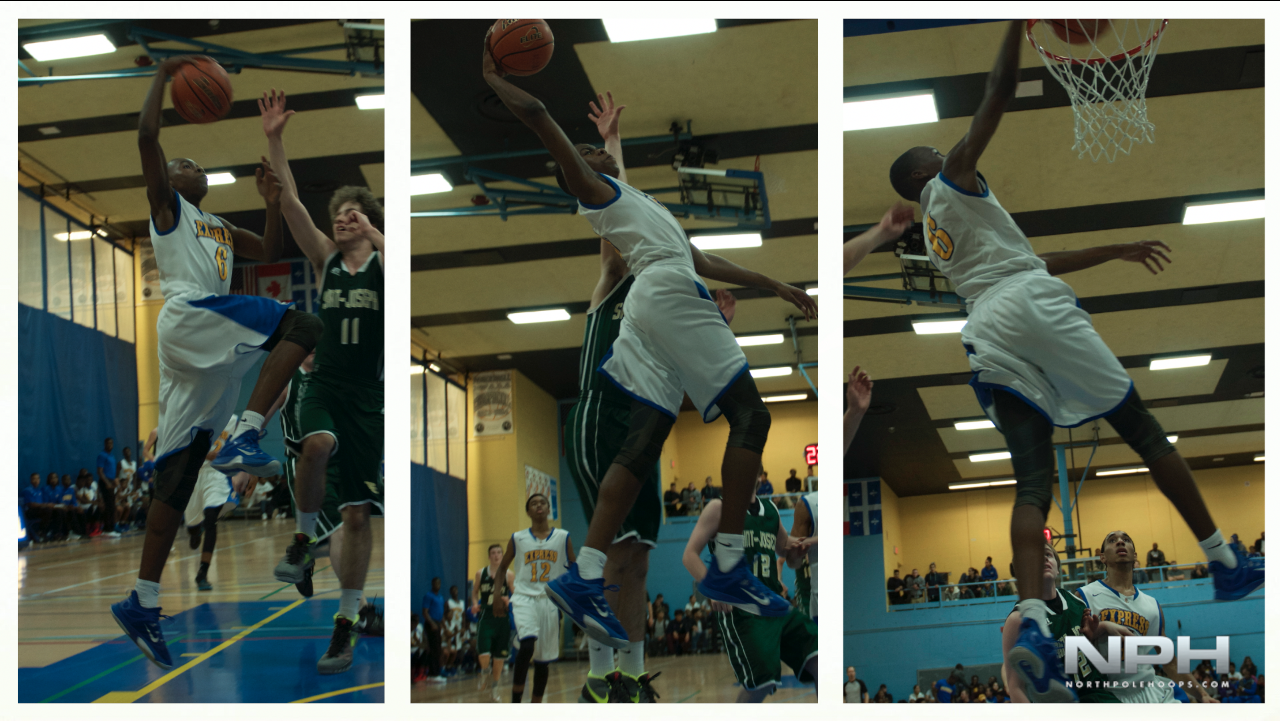 Bahaid "DADY" Haidara POSTERIZES Defender!
Follow @NorthPoleHoops on Twitter, FB, IG for the latest in Canadian Basketball action!
Bahaid Haidara is a blossoming young Canadian prospect out of Montreal, Quebec, playing for the St Laurent Express. The 6'4 wing intercepts a pass and goes coast to coast on day one of the Express tournament!