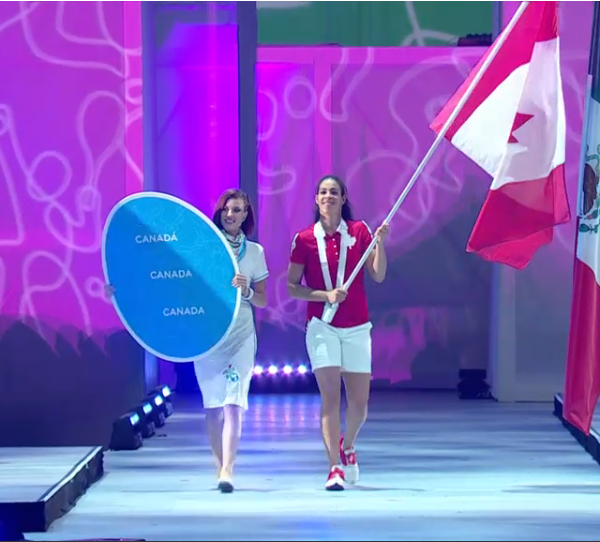 Kia Nurse Carries Flag in Closing Ceremony
Canada's leading scorer Kia Nurse put up 33 points to secure gold for the Canadian women's basketball team and was selected to carry the flag during the closing ceremonies.
The 19-year-old was the emotional engine of Team Canada throughout the five-day competition and led the charge during the 81-73 win over the USA in the Pan Am final.
Nurse led the team in total points during the Games with 68 and also played a team-high 168 minutes, cementing herself as the face of the future of Canada's women's basketball program.
"Kia Nurse has the heart of a Champion," Canadian head coach Lisa Thomaidis told NPH after the final game. "Phenomenal, what can I say she was just tremendous. The biggest games she's always the one rising to the occasion. There's very few players who can do that and do it at the level she did today."
No doubt she deserved to hold her country's flag after her display of fearless leadership, grit, determination, and for representing Canada to the fullest.
We'll see her and the Women's team again in Edmonton when they attempt to qualify for the 2016 Olympics at the FIBA Americas tournament.