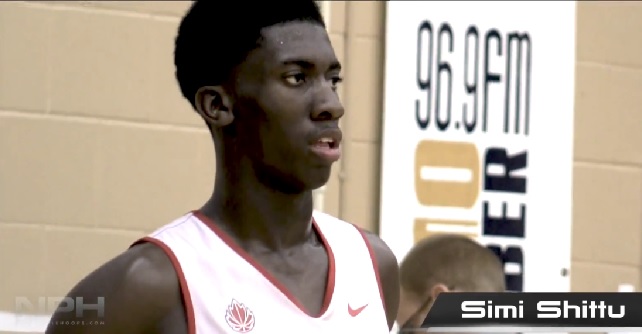 VIDEO: Team Canada (U16) Showcase Athleticism, Depart for FIBA Americas
Follow @NorthPoleHoops on Twitter, FB, IG for the latest in Canadian Basketball action from high school to the PROS!
North Pole Hoops was in attendance at the Team Canada Cadet camp, as the squad made positive steps in preparation for the U16 FIBA Americas tournament.
Seen in this video are Marcus Carr, Rowan Barrett Jr, Keshaun Saunders, Grant Shephard and Simi Shittu, who freestyle some dunks after practice was over.
Canada is loaded with talent, but so is the rest of the world, with the USA in particular.
Lead by Head Coach Dave DeAveiro, the team will compete in the U16 FIBA Americas in Bahia Blanca, Argentina from June 10-14.