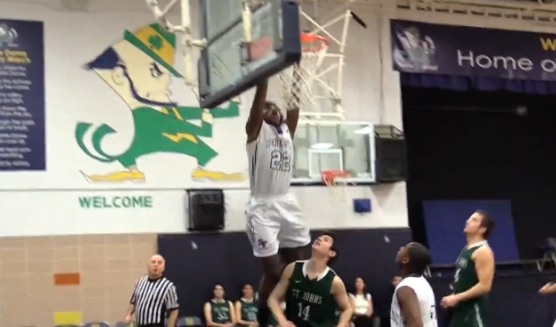 Abu Kigab Catches Two-Hand Aley-Oop JAM!
Abu Kigab is one of the fastest rising prospects in Canada – a 2017 6'6 wing for St Francis (St Catharines) – Kigab gets busy at the All-Ontario Catholic Classic as he catches the lob for the 2-hand throwdown!
Kigab will be running with UPlay Canada on the Adidas Gauntlet this spring, currently holds an offer from Virginia Tech and American University, and is receiving high interest from Oregon.