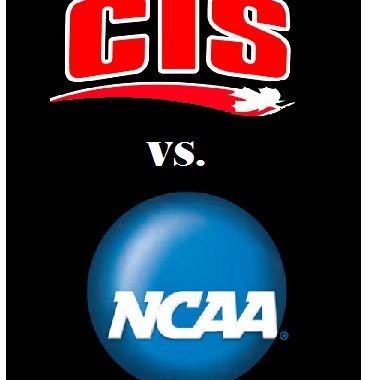 CIS VS NCAA – 5 Canadian Programs Cross the Border
Five Canadian university programs travel south of the border this weekend to take on NCAA competition from low-high major levels.
Highlighting these games is Carleton VS Syracuse. Last summer, the Ravens (Canada's prominent basketball dynasty) took the Orange to overtime in the nation's capital, eventually losing to the NCAA powerhouse 69-65.
Syracuse.com recently published a piece titled, "Reasons that Canadian powehouse Carleton should scare Syracuse basketball fans.
Clearly, CU has earned the respect of their American counterparts, however this time around, the playing destination (@ Syracuse) closer to the season will provide fans with great insight on where the two teams stand.
CIS VS NCAA Games
St. Francis Xavier @ Bryant – 102-54 Bryant
Ryerson @ Canisius – 79-76 Canisius
Carleton @ Syracuse – Sunday 1 PM ET
Thompson Rivers @ Gonzaga – 9 PM ET
Concordia @ Vermont – 7 PM ET