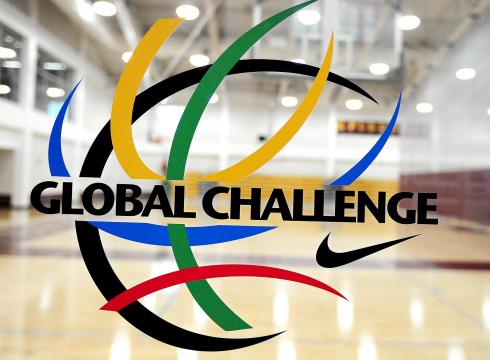 Nike Global Challenge Canada Roster Released
The Nike Global challenge tips off August 13, 2014 in Chicago, and as always Canada will have representation.
In addition, Brazil, China, Pan Africa and four USA Teams comprised of Top 40 National High School Players.
Last year, @NorthPoleHoops was in attendance to watch Harvard-bound Chris Egi and Missouri-bound Montaque Gill-Caesar earn co-MVP honours, while Virginia-bound Marial Shayok was named to All-tournament team.
This year's roster features no clear alpha-dog, however Jalen Poyser and Munis Tutu, who recently excelled at Adidas Nations gained strong experience against top level competition.
Narcisse Kalamba, who has shown flashes of excellence throughout his career, will have an ideal opportunity to prove himself on a big stage, much like every player on this roster.
Lindell Wigginton, who was previously slated to compete in the Jordan Brand Classic, was sidelined due to injury, however had himself a strong month of July. The youngest Canadian on this team will have a chance to measure up against the competition.
On this roster, there is representation from Ontario, Quebec and Nova Scotia.
Canada tips off against USA Midwest in the first game of the tournament.
2014 NIke Global Challenge Canada Roster
Num

Player

Pos

Height

Weight

Grad Year

School

Hometown

Current

Team
4
Munis Tutu
G
6'0
2015
Windsor, ON
MeanStreets
5
Elijah Long
G
6'1
2015
Mississauga, ON
CIA Bounce
6
Lindell Wigginton
G
6'2
2017
Halifax, NS
 Grassroots Canada
7
Jalen Poyser
G
6'4
2015
Mississauga, ON
CIA Bounce
8
Corey Johnson
G
6'4
2015
Ottawa, ON
Northern Kings
9
Narcisse Kalamba
F
6'6
2016
Montreal, QC
 QC United
12
Jabari Craig
C
6'10
2015
Toronto, ON
Northern Kings
13
Biniam Ghebrekidan
C
6'10
2016
Gatineau, QC
 Ottawa Guardsmen
14
Kyle Alexander
C
6'10
2015
Milton, ON
CIA Bounce
15
Jordy Tshimanga
C
6'10
2016
Montreal, QC