Raptor Fans Want Vince Carter Back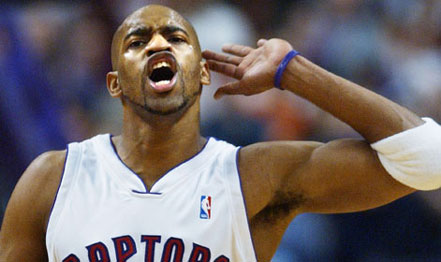 The results are in.
Based off last week's North Pole Hoops Poll, Does Toronto Want Vince Carter Back? — 74% of the vote was in favour of having Air Canada back in T.O.
It seems that Raptor nation has warmed up to the idea, despite the well-documented fall out.
However, from a basketball standpoint, whether or not it makes sense is another question to ponder.
On one side, you have an NBA veteran that would add experience and production, fresh off a season averaging 11.9 PPG, 3.5 RPG, 2.6 APG.
On the flip side, having VC on board could disrupt chemistry, become a distraction or limit a player like Terrence Ross.
Would Carter be a positive addition to a thriving franchise? What are your thoughts? Leave your response below.
[poll="35″]