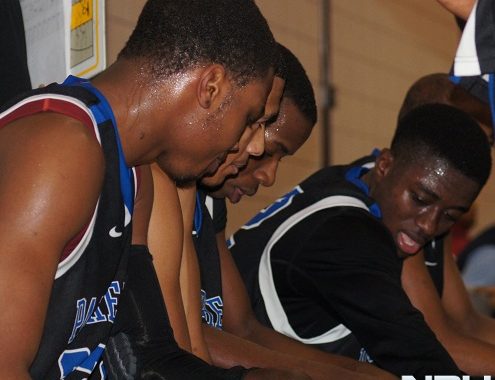 OFSAA Preview: St Mikes, Catholic Central Grab #1 Seed, Heat Level Turning Up in Windsor!
Follow @NorthPoleHoops on Twitter for LIVE updates on all OFSAA action!
With both AAAA and AAA OFSAA both being held in the same city this year, Windsor is going to be rockin' starting on Monday. The seedings are now official and NPH #1-Ranked team in the nation, (St Mike's) has naturally taken the #1 spot in the quad A's, while Catholic Central (#8 in Canada) has the top spot in AAA competition.
The home team CCH looks to be a favourite, however on the AAAA side there are many true contenders with capabilities of claiming the gold.
Several teams in either division haven't been on the national radar which could serve up a few surprises. Last year, Ursiline out of Chatham, Ontario carried 6'6 guard Luke Allin, possibly one of Canada's best kept secrets. Allin will be back for more with his squad, who hold the #15 seed.
Herman, one of the home teams were given the #13 seed which coach Matt Loebach will surely use as added motivation for his troops. "I hope everyone knows that this 13 seed has a chance to make some serious noise this year," expressed Loebach.
#2 Henry Carr needs no extra fuel as they hope to get a rematch against St Mike's in the finals given that both teams march far enough.
Stay tuned on NPH for full coverage of the action.
Let the madness begin!
AAAA OFSAA Seeding
St Mikes
Father Henry Carr
Holy Trinity
D'Youville
Cardinal Newman
St Edmund Campion
Notre Dame
St Mary's
Holy Names
Notre Dame
Glebe
Brother Andre
Waterloo Collegiate
St Joan of Arch
Ursiline
Collingwood
AAA OFSAA Seeding
 Catholic Central
 Jean Vanier
 St Patrick
 Notre Dame
 Holy Cross
 St Theresa
 Sacred Heart
 Korah
 Denis O'Connor
 North Cross
 St. Roch
 St Pauls
 Herman
 L.E Weldon
 Huntsville
West Carleton