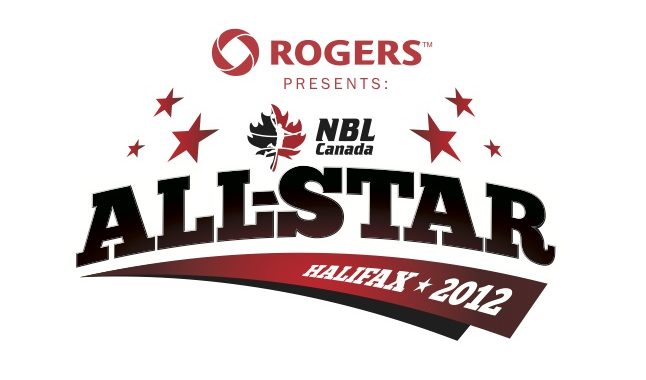 Legends Game, Skills Competition Kick-off Inaugural NBL All-Star Weekend
(Toronto, ON) The National Basketball League of Canada is pleased to announce the Legends Game roster and Skills Competition participants for the inaugural All-Star Weekend, presented by Rogers Communications Inc., taking place March 31-April 1 in Halifax, Nova Scotia.
"We're excited to kick-off the All-Star Weekend Saturday with some big names in our Legends Game and showcasing the Leagues top talent in the Skills Competition," said NBL Canada President & CEO, Andre Levingston. "This will be a fun event for fans, partners and participants!"
The Legends Game will tip-off at 3:00PM AST on Saturday, March 31 at the Halifax Metro Centre, and will be followed by the Skills Competition. The Skills Competition along with highlights from the Legends game and Sunday's All-Star game will be broadcast on EastLink TV in Halifax, and local networks in London, Oshawa and the Durham Region, Saint John and Moncton.
Sporting black and led by St. FX Head Coach Steve Konchalski, team 1 will include: Sam Mitchell, 13-year NBA veteran, past head coach of the Toronto Raptors and current scout for the New Jersey Nets; Desmond Ferguson, former Halifax Rainmen and Portland Trailblazer; Lee Bragg, CEO of Eastlink; Andre Levingston, Jad Crnogorac and Tyrone Kelly from the Halifax Rainmen Head Office; Corey Janes, former National Championship winner with Saint Mary's University; Al Abass, Halifax Rainmen Season Ticket Holder; Chris Rowarth, Rainmen fan and Metro Centre employee; and Mark Forward, Rainmen Accountant.
"It feels kind of funny playing in a "Legends" game, because now I officially feel like and old washed up ex-basketball player. It is great that the game is in Halifax, which allows me to reconnect with some of the Rainmen fans," said Ferguson. I am looking forward to the festivities and being able to get out on the court to have some fun."
Sporting white and led by Vrege Armoyan, Owner of Geovex Investment Ltd., team 2 will include: NBA All-Star and Head Coach of the London Lightning, Micheal Ray Richardson; Les Berry, past Rainmen Head Coach; Cyril Lunney, host of CTV's Breakfast Television; Will Njoku, Moncton Miracles Assistant Coach and 1994 NBA Draft Pick; Dawn Sloan, HRM Counciller, District 12; Taylor Brown, London Lightning General Manager; David Cooper, Former Mill Rat and current VP of Marketing for Saint John franchise; Mavs Gillis, Halifax Rainmen Announcer, contributor to sportstream.ca; and Randy Loatman, Assistant Coach of the Saint John Mill Rats.
Sixteen competitors will go head-to-head in the Eastlink Three-point Shootout: Lawrence Wright, Justin Johnson, Bryan McCullough, Tyrone Levett and Joey Haywood from the Halifax Rainmen; DeAnthony Bowden and Jamar Abrams from the London Lightning; Omari Johnson, Tut Ruach, and Morgan Lewis from the Oshawa Power; Ricky Volcy and Ralphy Holmes from the Quebec Kebs; Anthony Anderson from the Saint John Mill Rats; and Chris Cayole from the Summerside Storm.
Five competitors will face-off in the Dunk Competition: Lawrence Wright will represent the Rainman, with teammates Gabe Freeman and Jamar Abrams from the Lightning; and Brandon Robinson and Morgan Lewis from the Power.
A panel of judges will decide winners. Winners of both contests will receive $1,000 cash reward from title sponsor, Rogers Communications Inc. and will be presented with rings from Lussier-Jostens.