NPH Ontario Showcase at ACTS, February 3-5- Register to Secure Your Spot!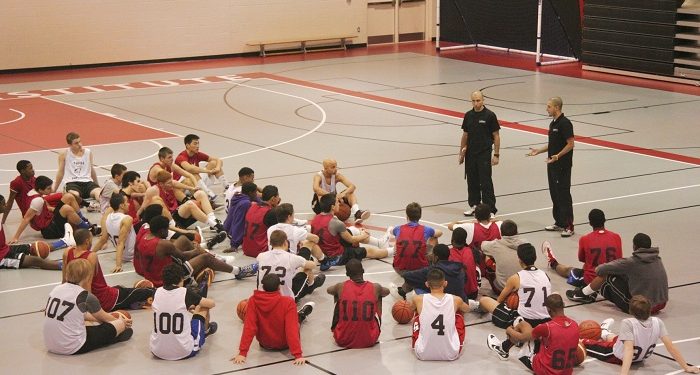 ORANGEVILLE, ON–NorthPoleHoops.com is proud to announce the NPH Ontario showcase which will take place at ACTS (Athlete Institute) in Orangeville, Ontario, February 3-5.
This event will be open to highschool players from grade 9 to 13.
ACTS is a state of the art facility in Canada which provides a wide range of services for the
advancement of athletic performance, attitude and personal growth of elite athletes.
"When you combine ACTS and NPH, you're getting the best of both worlds, an event like this
provides an opportunity not only for the elite guys but also those that want to become elite,"
stated Jesse Tipping, Director and Head of Basketball performance at ACTS.
After successful showcase events in British Columbia and Nova Scotia where a plethora of talent
was discovered, it is now Ontario's time.
The NPH Ontario Showcase is a three-day event that will commence on day one with combine
drills and skill development along with testing of physical strength and conditioning.
The combine will be spearheaded by skill development specialist, Chris Ward.
As a player, Ward played at NCAA D1 Texas Christian. As a trainer, he possesses extensive
experience working with NBA players and previously working at IMG Academy in Florida.
Jared Jeffries
Ward currently trains New York Knick's Jarred Jeffries and Renaldo Balkman.
In the past, he has trained and worked with some of the top NBA players including Chauncey Billups, Vince
Carter, Eric Maynor, Tayshawn Prince, Montay Ellis, Al Harrington, J.J Hickson, Roger Mason
and more!
Renaldo Balkman
Day two will see all showcase participants take the floor to prove themselves by competing
against their peers in a game setting.
The top players of the weekend will be selected to play in the NPH All-star game on day three.
There will also be a slam-dunk competition and three-point shootout! When it comes to exposure,
NPH strives to provide opportunities for young Canadian athletes across the nation.
Don't miss out on a great opportunity to learn, grow and showcase your skills!
LOCATION: ACTS (Athlete Institute)
207321 RR5 Hwy 9 At Heart Lake Rd.
Orangeville, ON L9W 2Z2
DATE:
Friday, February 3 – 5:00 PM – 9:00 PM (Combine skill development and testing)
Saturday, February 4 – 10:00 AM- 8:00 PM (NPH Showcase)
Sunday, February 5 – 12:00 AM – 5:00 PM (Slam Dunk / 3-point shootout / NPH All Star Game)
COST: $120.00
For more information on ACTS, please visit their website.
RA