Andrew Wiggins VS Lebron James Highlights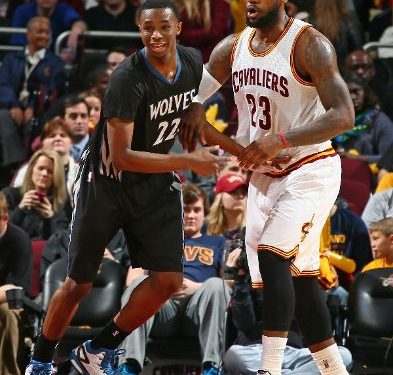 Andrew Wiggins matched up against his former team that drafted him in June, and later traded him in the Kevin Love deal to Minnesota.
Against Lebron James and Cleveland, Wiggins had a stellar offensive game, registering a team-high 27 points on 9/16 FG in the 125-104 loss.
At the 3:43 mark in the video below, Wiggins attacked the bucket for the play of the game with a big 1-hand cram.
LBJ put up 24 points on 8/16 FG.
https://www.youtube.com/watch?v=kU2wxGhm_rk