CIS Rookie of the Year taking his talents South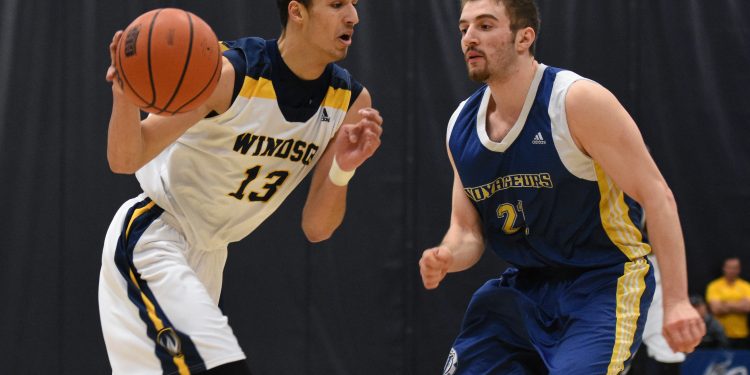 Former University of Windsor guard and 2015-2016 CIS Rookie of the Year Isiah Osborne has decided to move on from his hometown university and head to the University of Texas El Paso, according to The El Paso Times.
The Miners have added a guard from the Great White North! Welcome Isiah Osborne https://t.co/nJYckvcWaO #minerstrong pic.twitter.com/heCfXR3WXR

— #BlueCollarMentality⛏ (@UTEP_MBB) September 1, 2016
Osborne may potentially be eligible to suit up this year for the Miners, as the Athletics department at UTEP is looking into filling a waiver that could grant him immediate eligibility for the 2016-17 season.
Great news for Isiah Osborne. If he is eligible immediately by NCAA this may be challenge for CIS coaches & teams going forward.

— Joe Raso (@coachraso) September 2, 2016
The potential eligibility for Osborne could open the doors for fellow CIS players to make the move across to the border after using a year or two to develop in Canada. The precedent set here by Osborne could potentially stoke a fire under the CIS to ensure they keep their rosters intact.
If the waiver is denied, Osborne, who originally decided to stay at home to play with the Lancers like his OUA All-Star father Pat Osborne, would be eligible to play in the 2017-2018 season.
Osborne averaged 15 points, 4.9 rebounds, 2.3 assists and 1.2 steals a game for the Lancers, and helped Windsor make it to their second straight OUA Final Four. Osborne is also the first Lancer to take home Rookie of the Year in the school's history.
"Isiah has exceeded our expectations as coaches, and continues to improve every day in practice and games. His hard work and competitiveness has propelled him into a top player at the CIS level, in only his first year," Windsor's Interim Head Coach Ryan Steer told the CIS. "He was asked to step into a major role for us and is always up to the challenge. With team success come individual awards, and this recognition as CIS rookie of the year proves that as his game has elevated throughout the season, so has our team's play and success. I am proud of Isiah as a basketball player, student-athlete and an all-around great person."
Congrats to Windsor, ON's Isiah Osborne for committing to UTEP. The Miners are getting a real player for their backcourt. #CanBall

— CanBallRay (@CanBallReport) September 1, 2016
Osborne was recruited to UTEP by another Canadian currently on the roster, former Findlay Prep player and Leamington, Ontario native Matt Willms.
"Matt watched Isiah play over the summer and was really impressed so he recommended him to the coaching staff," said UTEP Head Coach Tim Floyd. "We like what we've seen from Isiah on film and think he can be a really good player for us."
Stay tuned for news on Osborne's eligibility for this season, and what it means for CIS players and teams.