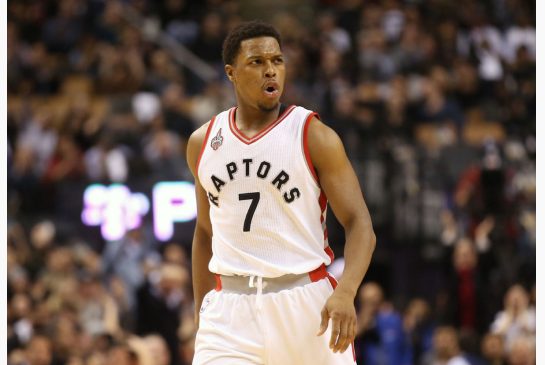 Kyle Lowry Voted in as NBA All-Star Starter in Toronto!
Kyle Lowry has been voted in as an NBA All-Star starter, where he will make his second appearance, this time on home soil, Feb. 14 in Toronto!
The votes from fans in the last week took Lowry over the hump.
Lowry (646,441) beat Kyrie Irving (580,651) for the spot by 65,790 votes.
Lowry had a 98,000-vote swing in the final week, according to the Toronto Star.
The Raptors lead guard is having his best year in the NBA, averaging 20.9 points per game and 6.5 assists per game. He's second in the league in steals, with 2.29 per game.