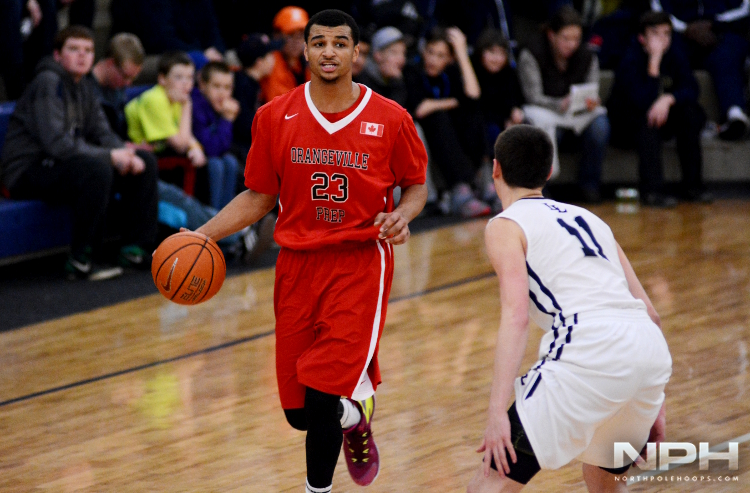 Jamal Murray Official Visit to Kentucky
This past weekend Jamal Murray was back at home in Kitchener, Ontario where I had the chance to connect with him and his father Roger after evaluating a new crop of prospects at the very same Tri-City camp where I first discovered Jamal back in 2012.
Today he is on his official visit to Kentucky, who recently got a commitment from Windsor's Mychal Mulder.
Coach John Calipari met with Jamal and his father Roger in late April.
This past weekend Jamal walked into the gym, we said our hellos and I noticed that he had that hungry look in his eyes.
We waited for the gym to empty and Murray was ready to get to work. He takes advantage of every opportunity to improve and get reps in. This is a guy that really respects the process and does not know what it feels like to settle.
His mentality towards training, development, distractions, success is what I appreciated about him from early in his high school days.
I rebounded for him as he got off more than 200 three balls. He shot 83%. Everything was razor sharp; from his release point, follow through, his base and eye contact with the rim.
Murray makes improvements every time we see him. He's really taking care of his body and is feeling and looking lean and ready for whatever comes next.
His next visits have not been announced as everything remains tight. He could very well end up reclassifying to 2015…
And it could be Kentucky.