What to Watch For? Ottawa NPH Showcase Loaded, Representing 17 Clubs Across Eastern Ontario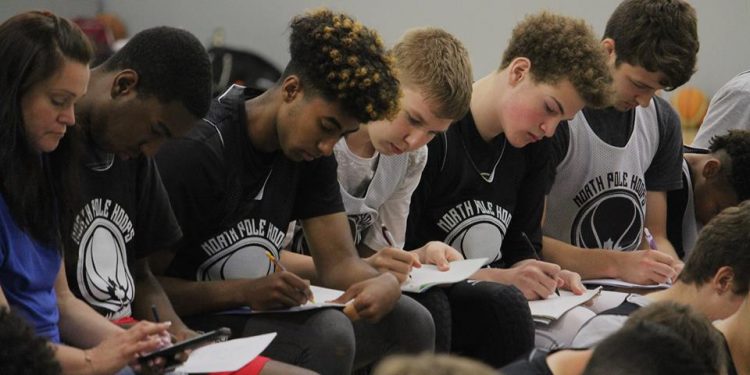 Ottawa NPH Showcase, June 15-16, it's going down!
Eastern Ontario's top talent will be under one roof, with representation from 17 club programs ranging from Kingston, Belleville, Ottawa, Brockville, and Gatineau. Beyond Eastern Ontario, we have regions like Montreal, Peterborough and even North Bay represented. It will be a educational experience for many in attendance (both parents and student-athletes) on getting to the next level, and what's involved with maximizing scholarship opportunities through professional habits on the floor, in the classroom or on social media.
Some prospects will be ready to make a splash, while other will utilize this environment as a measuring stick for where they stack up within their region.
This year's camp is shaping up to me one of the biggest (literally) with the size, and length that will be in the gym.
Clubs Represented
–
Brockville Blazers
Cornwall Lions
Eastern Ontario Elite
Gloucester Wolverines
Gatineau Dragons
Kanata Cavaliers
Kingston Impact
Nepean Blue Devils
North Bay Spartans
Ottawa South
Ottawa Elite
Ottawa Phoenix
Ottawa Next Level
Ottawa Shooting Stars
Peterborough Power
Selects Red Hawks de Hawkesbury
Scorpions Elite
Red Rush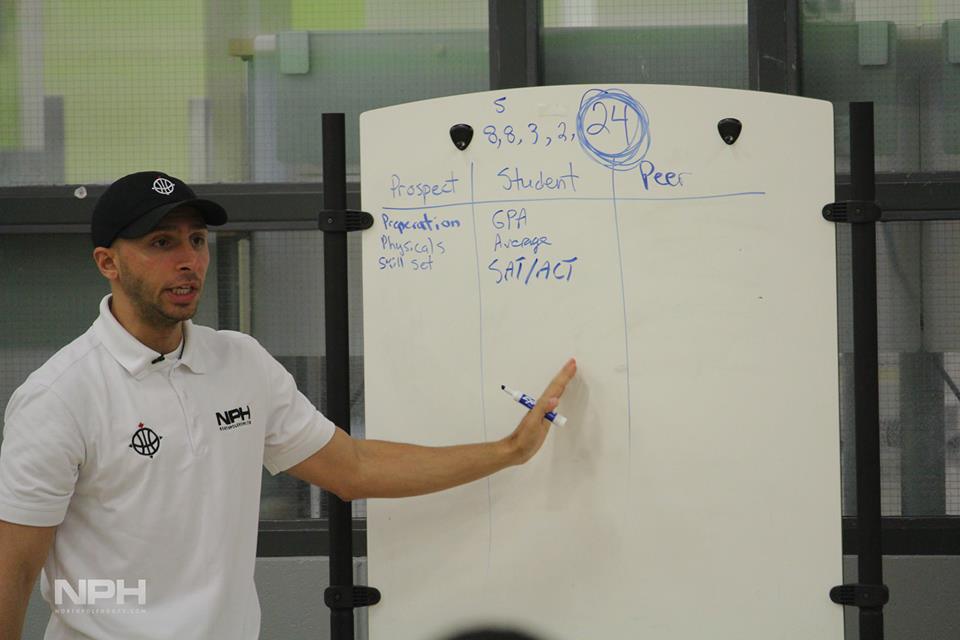 Oliver Engen | Kingston Impact | EOE
Reigning Jr MVP, Engen is highly skilled lead guard out of Kingston, who will be stacked up against older competition this year at the NPH Showcase. It will be interesting to see how he performs against opposing lead guards; has been playing up with his Impact team and excelling.
Over the last year Ollie has matured physically and mentally like no other I've seen at this age. He has begun to develop the three prongs that make players great: skills, decision making and resillience," Coach Joe Nashed told NPH.
"His aggressiveness on offence and defense and ability to make his teammates better was joy to watch and coach. The kid is hungry and I think the sky is the limit for him." – Joe Nashed, Kingston Impact
Louth-Mohamed Coulibaly | Ottawa Elite
One of the best prospects in the country. Expected to have a break out season in the NPA with Canada Topflight Academy, and will certainly be an MVP candidate coming into camp. He will have ample size matched up against him throughout the weekend. Being recruited at the NCAA level by Stanford, Princeton, Northwestern.
"He's a traditional power forward, who likes to bang. I think he's the best power forward in the class. High academic, high character, low maintenance, and very coachable with a great attitude, that works hard." – Tony House, Canada Topflight Academy
Ismael Sow | Ottawa Next Level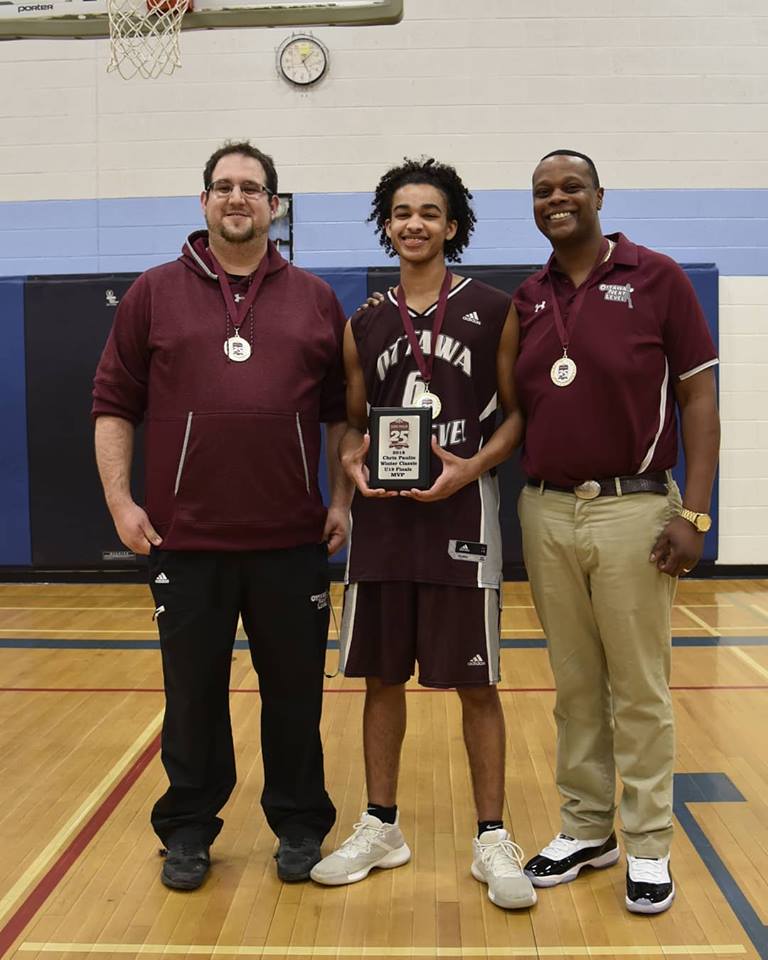 Younger brother of Ali Sow, second leading scorer in USports basketball with Wilfred Laurier. Has been under coach Andrew DiMillo for two years–very versatile athlete, that has been consistently playng up.
"He's tremendously talented with the ball, sneaky athletic, can get to the basket when he wants to and can defend his position at a high level.
"He Wears his heart on his sleeve, cares a lot about the game and his teammates. Ismael has a big heart, and is very motivated towards his goals"
–
Jonathan Shimiro | Ottawa Next Level
Shimiro has been with the club for five years. Has come a long way from struggling to shoot, to now shooting about 40% from three, and adding muscle mass.
"One of the best character guys I've ever coached and looking for a USports home, as of this fall."
Brody Adams | Ottawa Elite 
One of the final cuts for the Cadet National team, final 18.
"Very skilled, in the Pau Gasol mold…can hit the midrange, and has a high I.Q. He never complains, I've never had to tell him to go harder, has a motor, always willing to do the extra stuff." –Jamil Abiad, Next Level Fitness
We expect him to show out, coming in with confidence that he can bang with the best in the country.
Nathan Christopher | Ottawa Elite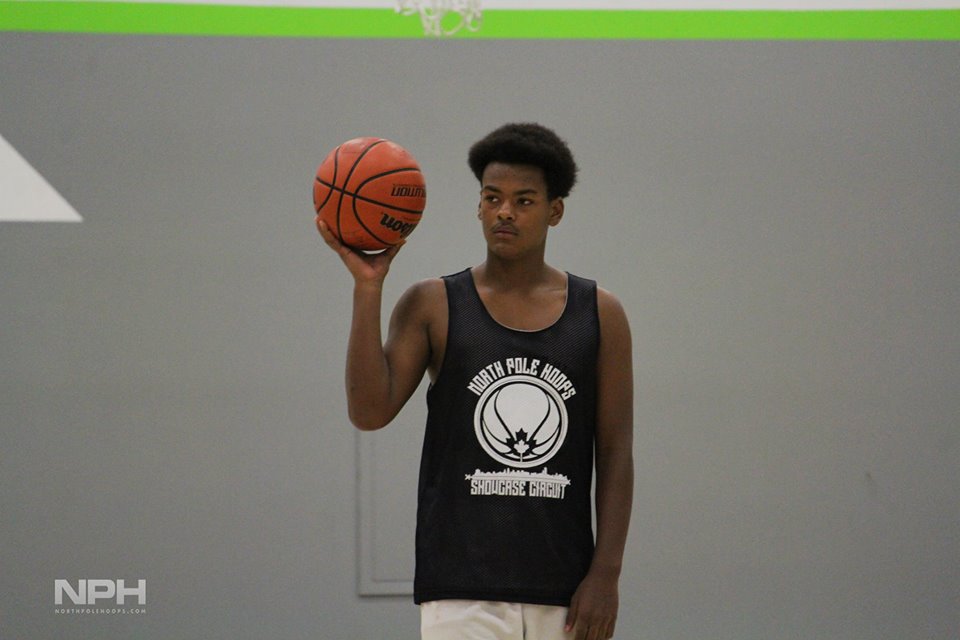 He's got a resume on him. Biosteel All-Canadian, NJC All-Star, Team Ontario U14 leading scorer. Brings a Steady, consistent jump shot with deep range at 6'4, with a strong body. Could be an MVP candidate. NPH is looking forward to seeing his progress.
Pierre Mukindala | Ottawa Elite 
We've heard high praise about Pierre, and are expecting big things in his debut on the NPH Showcase circuit.
"Relentless basketball player who defends, works extremely hard and has some natural instincts–he wants to be great, he works hard, he listens and is committed the game. A lot of players want to be good, but Pierre is after greatness." – Coach Will Manigat
Isaiah Pemberton | Gloucester Wolverines
Last year's underclassmen MVP returns to demonstrate the progress he's made. A Very athletic on ball defender, that is gradually building his reputation as one of the best perimeter defenders in the country for the class of 2021. The combo guard continue to evolve as a communicate
"What's unwavering is his defensive on ball commitment and ability. Every coach that he's had, they always commend the defensive side of his game." – Coach Daren Pemberton.
Pemberton is expecting to bring his talent to the Toronto NPH Showcase, the following week to test himself and make a splash, with talent from all over the country.
AJ Osman | Ottawa Elite 
"Sky is the limit with his potential as he develops his consistency. He wants to be great, he asks to do the extra stuff. , he's excited to put in the work in the summer." – Aaron Blakely, Dream Canada
It's a very exciting time within Canadian basketball circles, and the Ottawa region is a massive part of the conversation. The North Pole Hoops family looks forward to June 15-16, where the stars will shine.
Prospects from all over Eastern Ontario will enter the NPH National database, as we continue to track the Nation's finest & help maximize scholarship opportunities.
–
Join the NPH Family
–
For Grade 5-12 boys pursuing the next level, click here to register today.