Expansion Set for National Preparatory Association, Western Canada Top Priority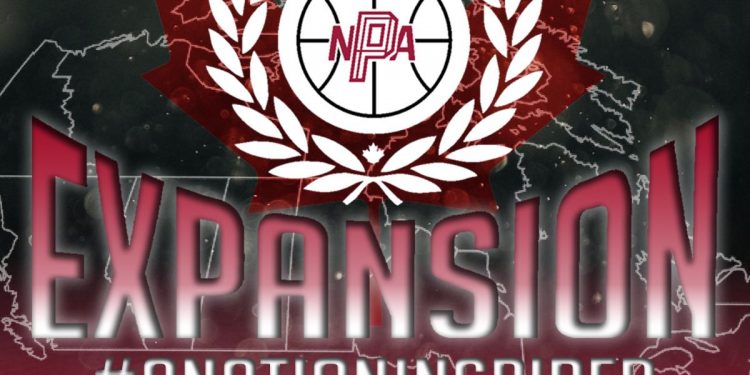 Fresh off its second National Championship where Canada Topflight Academy captured back to back titles the NPA is set for season three expansion from coast-to-coast.
The league continues to grow with its mandate to unite the country together while providing a competitive platform with maximum exposure for Canada's Top basketball prospects, and beyond, in preparation for the next level (NBA, NCAA, USports, CCAA, JUCO, NAIA).
The NPA is looking to add quality partners into the fold, with interest in strong academic progamming and infrastructure.
"The strength of the NPA is found in its league members and we are looking to add to an already rock solid foundation," stated
NPA commissioner Jason Thom.
One of the league's top priorities is the expansion to Western Canada, and building out the Conference. The NPA already consists of two Western Canadian representatives, in Wilcox, Saskatchewan's Notre Dame Hounds, along with British Columbia's BC Christian Prep.
"I have known for a long time that there is high level talent hidden across Canada that simply needed the chance to prove themselves," said Thom.
"It was shown once again this year by the success of the Notre Dame Hounds who had a roster full of players from the Canadian Prairies; the continued growth of the BC Christian Prep Panthers; the breakthrough season of our team from New Brunswick and the birth of the first prep basketball program in Halifax history."
The NPA application process has started, with the league deadline of April 30, 2018.
"Our process to award programs will not be an easy one. Responsible and professional leadership will be expected alongside long term viability.  We are building this league with a 10-year vision in place."
Interested programs, please email Info@NorthPoleHoops.com for #NPA application.
---
Stay tuned on NPH for expansion announcements, coming this spring.
Follow @NPACanada on Twitter & Instagram for league updates.