Top 5 Performers at Signature League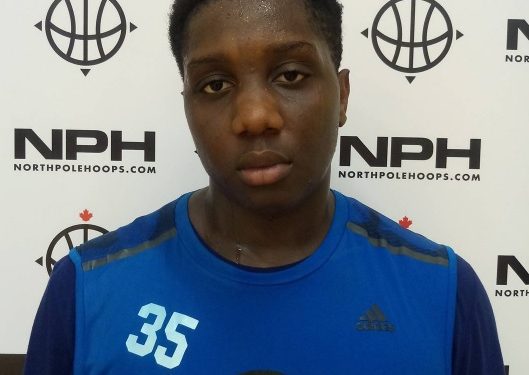 On Sunday, the Signature League resumed with grade 9-11 action taking place in Mississauga and Brampton, where we had a chance to evaluate some new and upcoming talent, while reconnecting with familiar faces. Below you will find five names that caught my eye.
Visit Signatureleague.ca for full results and statistical leaders.
Kordell Charles (2021 6'6 W) – UPlay Canada
At the top of the list is Junior NPH Showcase alum, 6'6 G Kordell Charles, who suits up for UPlay Canada on a loaded roster that also includes, 6'9 Charles Bediako and Luke Degannes.
Charles has grown a few inches over the last year, and has maintained his agility and footwork as displayed in transition where he is able to finish fluidly above the rim. Charles is one of the top prospects in the class of 2021 and is showing great signs of progress.
Ryan Nembhard (2022 5'9 PG) – Rockland
As stated previously, Ryan is the younger brother of national team member Andrew Nembhard, and is more than holding his own against competition three years older. It didn't take long to distinguish himself as an elite level lead guard.
Jamal Fuller (2020 6'2 G) – Brothers Keeper
First time seeing Fuller. He has a big body with a scorers mentality. Love his aggressive style of play, especially at this age.
Fuller is constantly in attack mode weather it be driving the lane and finishing strong or launching from behind the arch with his effortless release.
He will need to improve his body, agility and lower his centre of gravity to take his game to new heights, but a strong showing for Fuller. Leads the Signature in scoring at 29.7 PPG. Buckets.
Thomas Chilton (2019 6'6 F) – UPlay Canada
Chilton stood out from the first minute of play, when he attacked the rim hard from the three point line for a two hand flush, followed by a triple the following possession. His activity level on both ends of the floor can be contagious…a guy you want on your team based on effort alone. Thoroughly impressed with how far he's come over the last two years.
Vladimir Lukomski (2019 6'2 SG) – Mississauga Monarchs
Vlad defines work ethic. He doesn't possess any special physical gifts, but has been building his body with a muscle building diet and fundamental skills over the last year. He is fresh off being named Mr Peel basketball with his confidence soaring.
Notes
–
Word is Ankit Choudhary of Gators Elite is lighting up the Signature league, a high level shooter in the class of 2020

Notable performance on the weekend was David Walker of the Gators who exploded for 38 points in a losing effort against Peoples.
–
Coming up this weekend at Turner Fenton, we will be back at Signature league, taking a look at the class of 2018.