CIS Top 10 Basketball Rankings – Ryerson Holds on to #1 with #4 Brock Scheduled for Visit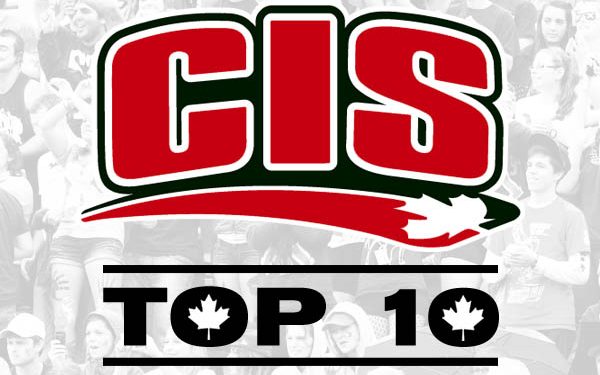 Last week, the Ryerson Rams made school history becoming the first team of any sport in to be ranked #1.
In this week's release, Ryerson maintains the top spot with two victories over Laurentian and Nipissing over the weekend, moving the Rams to 10-1 overall on the season.
The #4-ranked Brock Badgers are thinking upset as they meet Ryerson in Toronto tomorrow.
The biggest drop (#4 to #7) came from the McMaster Marauders, who lost two straight games to Lakehead. MAC will be tested again next weekend with #2 and #3 Ottawa and Carleton making the trip to Hamilton.
UBC is proving to be formidable, as the T-Birds prepare to host the CIS Final 8 for the first time in 44 years. Two wins over Victoria moves the #8-ranked team in the nation to 12-4 in Canada West action.
Top 10 CIS Rankings
–
1. Ryerson (10-1)
2. Ottawa (11-1)
3. Carleton (10-2)
4. Brock (9-2)
5. Calgary (12-3)
6. McGill (7-3)
7. McMaster (9-4)
8. UBC (12-4)
9. Thompson Rivers (12-2)
10. Dalhousie (10-4)