Tariq's Tidbits: Thetford Invitational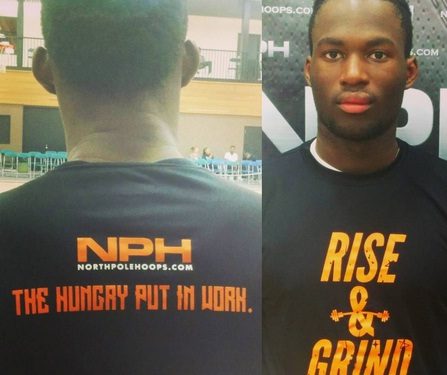 The start of the season took the NPH team to a town called Thetford Mines, located in South Central Quebec with a population of approximately 25,000 people.
If it wasn't for basketball, I would not know the city existed. A simple town where you can get what you need on the same path –gas, groceries, hotel and dinner all on Frontenac Rd…call it "Downtown Thetford"
Now to the basketball…
Bill Crothers, Stefan Smith Making Mark
In the first tournament of the season, Smith provided some drama with a buzzer beater on day one, and followed up with consistent play throughout the weekend, leading Bill Crothers to a 4-0 record on the weekend.
A 2018 PG and honour roll student. Parents Verona and Lewis made the trip to Thetford and are his biggest supporters. Stefan gets his Competitive nature from mother. He's a gym rat. Wants to be an Astronaut. Father says Stefan has had an interest in the stars for a long time…
When he says he's going to do something, he's committed to it. – Lewis Smith
NPH Grinder – John Nwosu
Every tournament this season, we will select an "NPH Grinder" – recognizing a player that brings strong intangibles to the game–Communication, effort and work ethic.
Senior guard, 6'2 John Nwosu showed strong leadership qualities while on the floor and on the bench, supporting his teammates, holding them accountable and leading by example.
Thetford Reloaded
The Thetford program has shown a great deal of progress over the last several years under the leadership of Igor Rwigema. The program's first group was composed of Chris Boucher (Oregon), Narcisse Kalamba (Clarendon JUCO) Joel Tshimanaga (Northwest JUCO) among others, who laid down the foundation.
In it's fourth year, the program now has both the structure and support from the Thetford community, to take it to the next level.
"We have reloaded, we have talent in this program from the class of 2017-2021."
Key names include 2019 Quincy Guerrier, 2018 Tidjan Keita, 2017 Michel Hakizimana, Luc Lombardy to name a few.
"We're not done, we're just getting started."