Love & Basketball – Alex Johnson Proposes on the Hardwood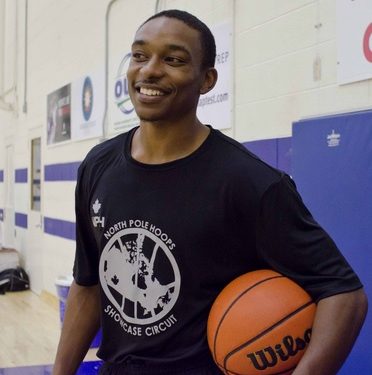 Alex Johnson is a well known figure in the Canadian basketball community; from his days at Vaughan Road, NCAA career at Cal-St Bakersfield and NC State to being drafted #1 in the NBLC and playing pro basketball in Canada.
Alex "Superman" Johnson pulled a superhero move, going into the next chapter of his life, by proposing to Brey Dorsett during a one-on-one game in front of family and friends.
Johnson is also an NPH Showcase Camp instructor that does a tremendous job of inspiring and teaching young Canadian basketball prospects.
Congratulations AJ!