Peel All-Star Game Roster Released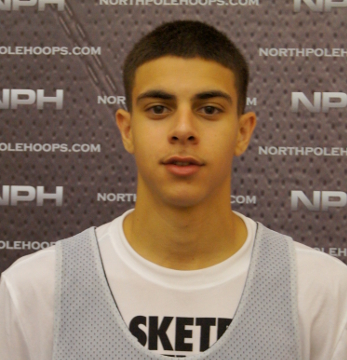 The 7th annual Peel All-Star Game participants have been set, featuring a wide range of prospects, from grades 9-12.
The depth in talent is rich within the region and this game will include uncommitted seniors like Freddy Ibrahim, DamiAnn Prehay, Keenan Danso-Daapah along with big time underclassmen like Rowan Barrett Jr, Jaelin Llewelyn, and a plethora of 2016/2017 prospects.
Peel All-Star Alumni include Anthony Bennett, Jahmal Jones,  and Cassidy Ryan to name a few.
2015 Peel All-Stars
-Freddy Ibrahim, Father Goetz, 12r
-Jaelin Llewelyn, Father Goetz, 10
-Therren Shelton-Szmidt, Loyola, 11
-Emmanuel Ansah, Xavier, 12
-Rasheed Weekes, Xavier, 11
-Nicholas McDonald, Xavier, 12
-RJ Barrett, St Marcelinius, 9
-Keenan Danso-Daapah, St Marcelinius, 12r
-Shamar Lewis, Chingacousy, 12r
-Ishan Virdi, Brampton Centennial, 11
-Jordon Fullerton, Suzuki, 11
-Gabriel Gyamfi, Cardinal Leger, 12
-Tarik Smith-James, St Joan of Arc, 12
-CJ Bennett, Campion, 12r
-Marcus Anderson, Campion, 12
-Devonte Daniels, Campion, 12
-Frank Ageymang, Notre Dame, 12r
-Ozase Abano, Notre Dame, 12
-Clythus Griffith, St Joseph, 11
-Omar Shiddo, Castlebrooke, 12
-Nathan Mmudibo, Ste Famille, 12
-DamiAnn Prehay, DYouville, 12r
-Norville Clayton, DYouville, 12
-Keshon Montague, DYouville, 12