Narcisse Ambanza is CLUTCH! Buzzer-Beater Lifts Eastern Commerce over Pickering!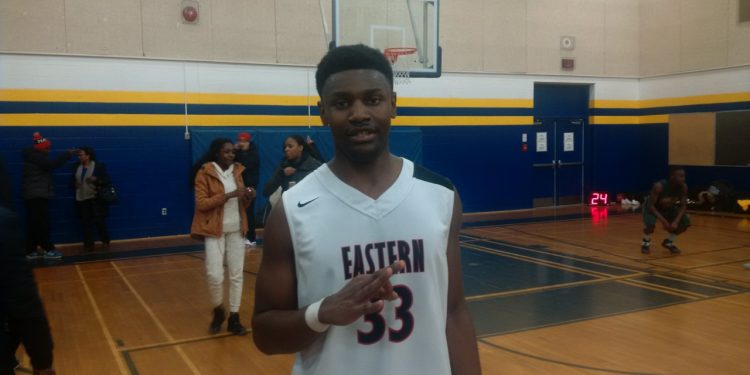 With five seconds left in the game in the Mother Teresa championship, Narcisse Ambanza nails a three-ball from the corner to give Eastern Commerce the victory, and another tournament championship for the 2014-2015 season!
Not too get lost in the headline–Kadre Gray had a stellar performance, recording a game-high 27 points. Ambanza had 20.
For Pickering, Todd Bryce lead the way with 20.
After a back and fourth game against Pickering High, Eastern Commerce found themselves in a close call. Pickering high nearly stole this game, getting their first lead in the closing seconds.
These two teams have history of exciting finishes, dating back to the 2008 OFSAA championship game, where Devoe Joseph knocked down a pull up jumper for Pickering to win the provincial title.
In this case, Eastern Commerce came up top, and add another championship to their legacy.