Andrew Wiggins Records First CAREER Double-Double – 23 Points, 10 Rebounds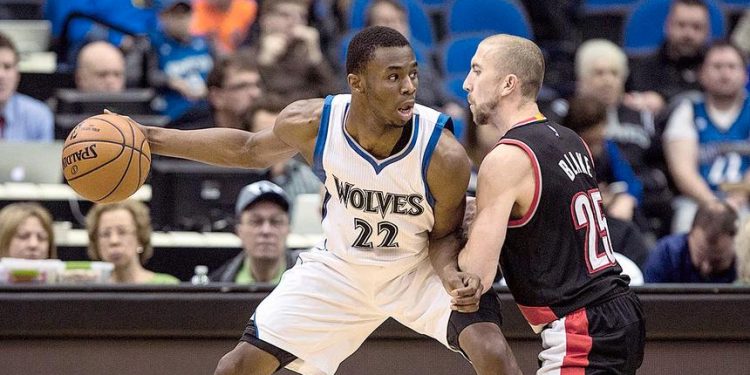 Andrew Wiggins recorded his first career double-double in the NBA, posting 23 points, 10 rebounds, 4 assists, 2 steals on 9/15 FG to lead Minnesota over the 19-5 Portland Trailblazers, snapping the six-game losing streak in the process
https://www.youtube.com/watch?v=PT2uHw9l5yc
The top pick in this past year's NBA draft displayed offensive versatility, scoring from the outside, particularly on the one or two dribble pull-up out of the triple threat.
In addition, Wiggins showed a post game, and the ability to finish through contact.
It was the first time that Wiggins has recorded back-to-back 20-point games, registering 21 points against Golden State on Monday.
As it stands, the Vaughan, Ontario product is averaging 12.4 points, 3.9 rebounds, 1.4 assists and is in the race for rookie of the year.
More performances like the one above will certainly gain him leverage.