Toronto has BEST FANS in NBA! Chant "Lets Go Raptors" in Cleveland!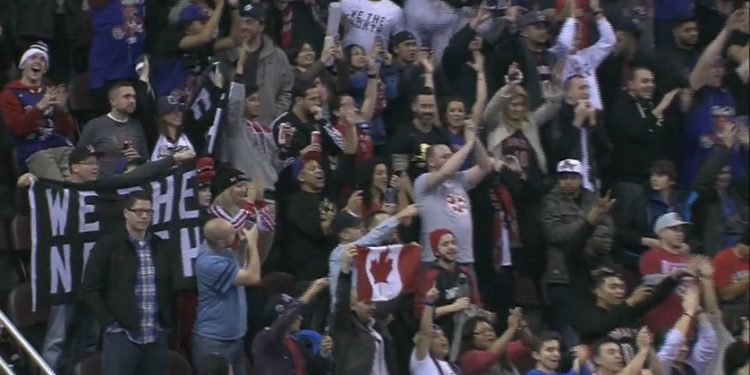 Follow @NorthPoleHoops for the latest in Canadian basketball from high school to the PROS!
The #1 team in the NBA? The Toronto Raptors (11-2).
The #1 fanbase in the league? That's right, the Toronto Raptors once again.
Here is a video of Raptor fans chanting "Lets go Raptors" IN CLEVELAND!
Interestingly, the Cavs attempt to drown out crowd, by playing Drake over the chants.
#WeTheNorth #NorthPoleHoops
Assist by @raptorsrepublic