CCAA National Rankings – MSVU Makes Biggest Jump, John Abbott Makes Appearance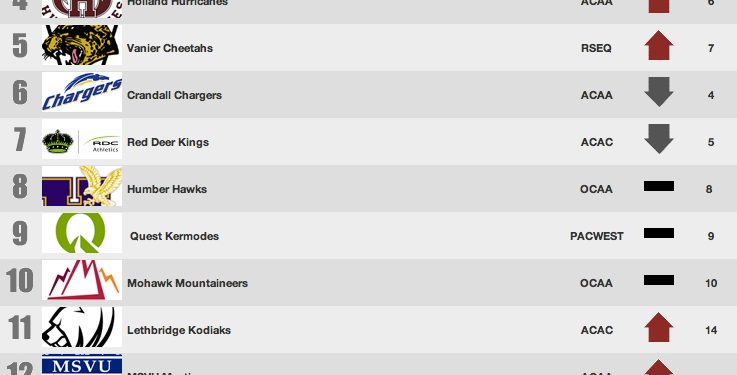 Since the last release of the CCAA National Rankings the top three teams in the nation (Langara, Algonquin, Sheridan) have stayed put.
The Holland Hurricanes (ACAA, PEI) and Vanier Cheetahs (RSEQ, Quebec)  have both moved up two spots, while Lethbridge (Alberta), representing the ACAC conference, climbed up three spots.
Two unranked teams making an appearance in this edition of the CCAA rankings, are MSVU (ACAA, Nova Scotia), who made the biggest jump, from unranked, to now holding down #12; while John Abbott (RSEQ, Quebec) take the final spot in the top 15.
CCAA National Rankings