Canadians in NBA: Tristan Thompson Records Third double-double, Nash sits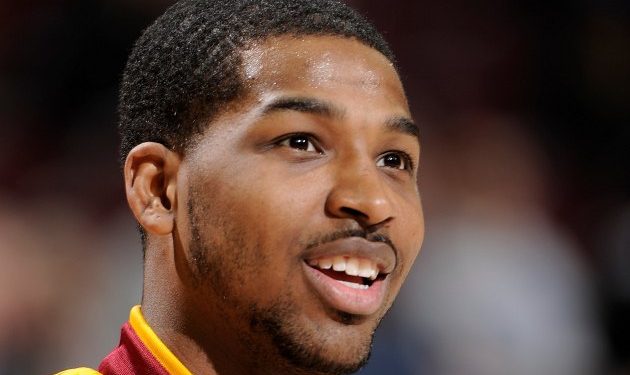 There were several Canadians in action Friday Nov. 8, and like always, North Pole Hoops has you covered on how each of them performed. Starting in Los Angeles; Lakers coach Mike D'Antoni said before Friday's loss to the New Orleans Pelicans that he had no intention of playing Steve Nash. There is no injury to worry about, but D'Antoni did not want to overuse Nash after last season's injury troubles. Robert Sacre also did not play for the Lakers, he received the "DNP-Coach's decision."
Tristan Thompson & Anthony Bennett
Tristan Thompson had a beastly game on the boards, leading all players in rebounds in the Cleveland Cavaliers 94-79 loss to the Philadelphia 76'ers. Thompson grabbed 16 rebounds-nine on the offensive glass-while chipping in 13 points for his 3rd double-double of the season. Thompson did not shoot particularly well on pace to his 13 points. The Texas Longhorn product went 5-15 from the field, while making 3-4 from the free throw line. He also blocked two shots in his 35:20, leading all Cavs players for time on the court.
Anthony Bennett was unable to make a mark on Friday night's game, only receiving six minutes of playing time.  Bennett did not score, nor did he attempt a field goal or make it to the free throw line. He did grab one rebound, and had one turnover as well.
Kelly Olynyk & Andrew Nicholson
The Boston Celtics won their second game of the season, edging out the Orlando Magic 91-89 on Friday night. Rookie Kelly Olynyk and sophomore Andrew Nicholson contributed to their respective sides. In Olynyk's 22:15 on the court, he scored eight points on 4-13 shooting while grabbing six rebounds. There has been one worrying trend in Olynyk's game as he picked up five personal fouls, making it 20 fouls in the last 5 games. It is understandable for rookies, especially rookie bigs, to get themselves into foul trouble as they learn their craft in the NBA, but despite the possibility of fouling out, Celtics coach Brad Stevens kept Olynyk in late in the fourth quarter. Olynyk responded by hitting an important jump shot with 1:19 left to make it 88-84 for Boston at that time.
On the other side, Andrew Nicholson contributed in a different way. While only scoring six points on 2-6 shooting, Nicholson grabbed 11 rebounds for the Magic.  The Mississauga, Ont. native's rebounding has been a pleasant surprise so far this season. In six games, he has more than doubled his rebounding average from his rookie season, (7.0 from 3.4).  Nicholson also nailed both of his free throws on Friday night, while only committing two fouls in his 21 minutes on the court.
Samuel Dalembert
Samuel Dalembert played a minimal role in the Dallas Mavericks 116-108 loss to the Minnesota Timberwolves. Dalembert saw 12:30 on the court, scoring four points, grabbing four rebounds while blocking three shots.
Looking ahead
Andrew Nicholson and the Orlando Magic will be in action again on Saturday, Nov. 9, as they play the Hawks in Atlanta. Tristan Thompson will attempt to continue his strong start as the Cavs finish off a home-and-away double header with the Philadelphia 76'ers. Kelly Olynyk and Joel Anthony will face off as the Celtics and the Heat battle in South Beach. Finally, Samuel Dalembert and the Dallas Mavericks face off against the Milwaukee Bucks.