Canadians in NBA: Cory Joseph Gets the Start, Kris Joseph Produces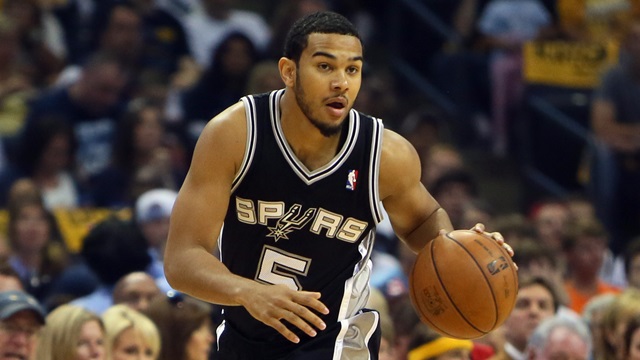 For the remainder of the NBA pre-season, North Pole Hoops will be looking into how the Canadian players in the NBA fare as they prepare for the 2013-2014 regular season.  On Monday October 14, Cory Joseph, Kris Joseph and Andrew Nicholson all took part in pre-season action for their respective teams.
Cory Joseph, San Antonio
The San Antonio Spurs fell to the Denver Nuggets 98-94. Unlike Sunday's game, Cory Joseph started at the point for the Spurs. He scored 13 points from 6-9 shooting, hitting the only three pointer he took. Joseph also put up two assists, four rebounds and a steal without turning the ball over. The Pickering, Ontario native could take the back up lead guard spot, to back up Tony Parker full time this season. Joseph is coming off a strong summer with the Canadian senior national team where he matured and evolved as a player through eight international games in 10 days.
Andrew Nicholson & Kris Joseph, Orlando Magic
Last year's cellar dwellers, the Orlando Magic, feature two Canadians, Nicholson and Joseph. On Monday, the Magic defeated the Dallas Mavericks 102-94, with both players coming off the bench.
Kris Joseph played well in just under 16 minutes on the court. He scored 11 points on 4-7 shooting from the field, including two three-pointers. Joseph also grabbed three rebounds, while dishing out an assist and blocking two shots.
Andrew Nicholson did not receive much time in Monday's game. He played just over eight minutes without scoring. Nothing flashy in his peripheral stats either, as Nicholson score-sheet reads two rebounds, one assist and a turnover. If there was a bright spot, Nicholson didn't pick up a personal foul in the game as the forward from Mississauga, Ontario has struggled with foul trouble throughout his young career.
Looking ahead to Tuesday, October 15, NPH will check in on Tristan Thompson, Anthony Bennett, Kelly Olynyk and Robert Sacre.