McDonald's All-Americans Anthony Bennett & Nirra Fields Give Back to the Community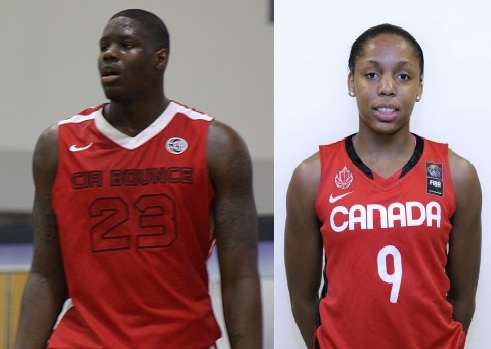 CHICAGO, ILL—Sunday, March 25th  marked the first day of the 2012 McDonalds All American Game Week.
The Boys and Girls teams, which include Canadians Anthony Bennett (Brampton, ON) Nirra Fields, (Lachine, QC) started the day off going to one of Chicago's four Ronald McDonald Houses.
The facility, which takes in families of children who are ill and receiving treatment at local hospitals, is the largest of the four, with a fifth being built next year. Upon arriving, the teams heard the CEO of the Chicago RMCH speak, as well as the parent of a child who has underwent twenty-seven surgeries, and has moved her family to the Ronald McDonald House from California.
The messages instilled in the players made them realize how lucky they truly are. The All-Americans then broke up into teams (Boys East, Boys West, Girls East, and Girls West) and rotated around stations. While one team was in the kitchen making cookies with the kids, another was taking a tour of the facility, or playing basketball with the children on the outdoor courts. The House visit represented the most important message of the McDonalds Games: giving back to the community.
After spending quality time with the families in need, the players hit the hardwood for the first practice of game week. While it was closed to the media, it was apparent the All-Americans enjoyed shaking the rust of and getting used to playing with each other. The practice was short, and afterwards the players went to have dinner at none other than McDonalds.
The first day of the McDonalds All American Game Week is often the most rewarding for players, but they will soon have to get down to business.
The All-Americans participated in the first full practice today. With an array of media and NBA scouts on hand, the players left it all on the floor in an attempt to separate themselves from the rest of the class.
The Powerade Jam Fest takes place tonight at the University of Chicago, where players will compete in the slam dunk, three point, and skills competitions.
Follow @JoeyBrander & @NorthPoleHoops on Twitter for Updates throughout the week on the McDonald's All-American Festivities